Total Yield: 1 large hotel pan, or 4 8-inch pans
Number of Portions: 25
Ingredients
1.8 kg. frozen broccoli florets
1.8 kg. frozen cauliflower
1 L. Knorr Culinary Cream, prepared
250 ml Panko breadcrumbs
250 g. shredded sharp cheddar cheese
75 g. grated Parmesan cheese (divided)
1 tsp. pepper
30 ml. oil or melted butter
30 ml. chopped parsley (can be dehydrated)
Preparation
Thaw the broccoli and cauliflower florets per package directions, drain, and place in a hotel pan (or portioned into individual ramekins).
Measure the required quantity of culinary cream powder and mix it with one liter of lukewarm (not hot) water.
Add the cheddar and 50g of the parmesan cheese to the Knorr Culinary Cream and mix until blended.
Mix the bread crumbs and 25 grams of the parmesan, the chopped parsley, and a bit of melted butter or olive oil. Blend together.
Top the vegetables with the cheese sauce mixture and then sprinkle bread crumbs on top.
Bake, at 400°, uncovered until heated through and golden brown, 10-15 minutes.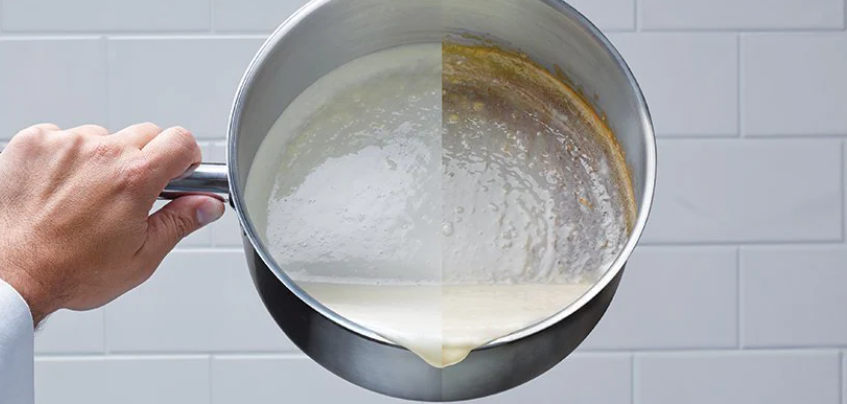 Versatility and Cost Savings Using Knorr® Culinary Cream
The ease of instant thickening starch meets clean ingredients and rich creamy flavour.
An invaluable asset for any kitchen, Knorr® Culinary Cream Base delivers exceptional performance and versatility that chefs can trust. This cost-effective instant cream base withstands heat and resists breakdown better than a from-scratch base, making it ideal for demanding recipes. To help minimize waste, this sauce mix can be frozen and thawed for easy reuse. The cream base prepares in minutes; simply blend the soup mix into any temperature water, whisk until smooth, add other desired ingredients, and heat.
With its smooth, rich cream texture and delicious flavour, Knorr Culinary Cream is ideal for creating savory cream soups, white sauces, casseroles, chowders, and more.
Stabilizes cream-based dishes – withstands high heat or acid ingredient addition
Works great in cold applications prior to heating
No artificial colours or flavours or preservatives
Freeze-Thaw Stable
Thicken in 1 minute
Gluten-Free