Can you imagine a coffee shop where customers bring their own cups? How about a restaurant where guests arrive carrying personal takeout containers?
It's a way to trim costs without cutting corners on culinary creativity, says Ontario-based Gordon Food Service® Culinary Specialist David Evans. And it's all possible in an industry on the lookout for labour-saving solutions that benefit the kitchen and back-of-house staff.
The bring-your-own model is used by some Toronto-area locations to manage dishwashing labour and reduce waste.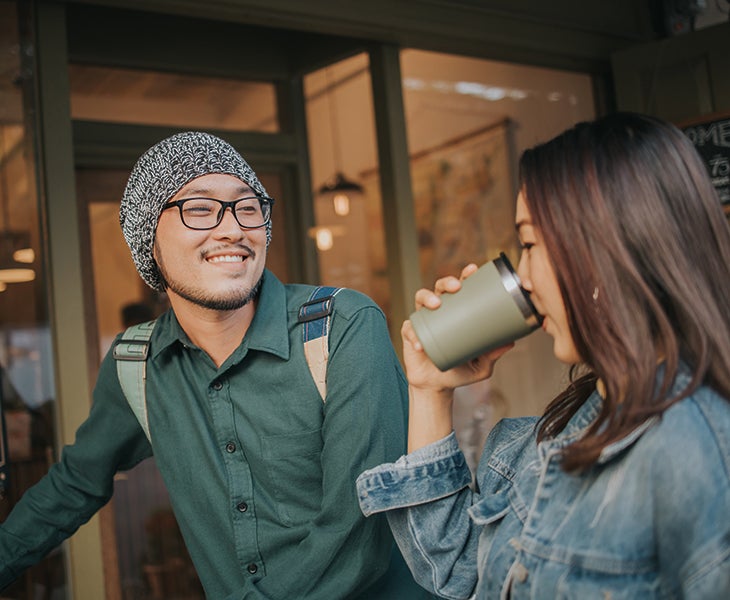 "I've seen coffee shops and takeout places that are getting into no disposables and no cash transactions. You bring your own cup, order electronically, fill it up and go," he said. "There also are places where you buy a reusable clamshell container or tiffins that you bring back, exchange and refill."
Labour-saving innovation is taking place all over the North American restaurant industry landscape. Gordon Food Service experts have taken note, and they are ready with insights to help restaurants be at their best in any labour climate.
Make More by Using Less
Many operators are battling more than a labour problem, they're battling a skilled labour problem. Boston-area Culinary Specialist Derek Seigfried says when the back of house skill level isn't where you want it to be, it's time to look for simple, cost-effective solutions.
He recommends ingredient cross-utilization. It saves inventory and simplifies work in the kitchen.
"If I have a certain type of tomato, how can I spread out that same product so it's used in 10 different menu offerings? It's all about trying to maximize profitability and creativity," Seigfried said. "If you bring in too many specialty ingredients, you get too much overhead and you need people with the skills to use those ingredients."
Achieve Savings, Maintain Quality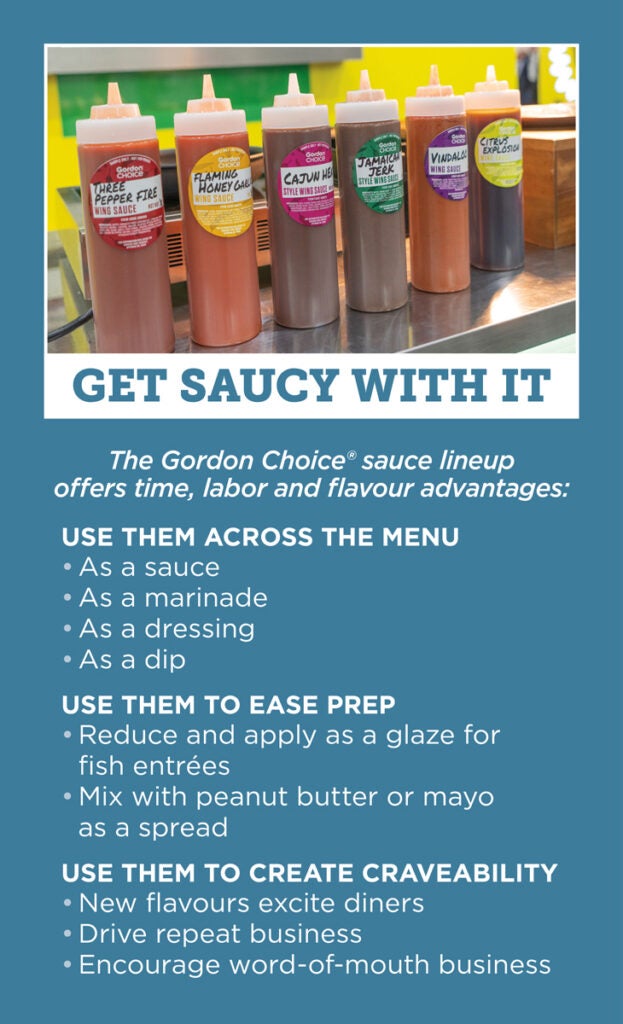 Being short-staffed is no reason to sacrifice quality. Seigfried and Detroit-area Culinary Specialist Kevin Green say sous vide and plus-one products provide simple and cost-effective ways to clear the labour hurdle. They've become a popular choice because the products have improved greatly in recent years.
"You have high-end chefs working with sous vide pork bellies and pork loin and different proteins," Green said. "It provides a consistently cooked product and allows them to incorporate their own flavouring into it."
The plus-one options add to the appeal. For example, portioned sous vide proteins, such as short ribs with a demi glace in the package or a self-saucing pork shank are heat-and-serve labour savers.
These products fit neatly into menu cross-utilization. Green promotes chicken carnita and beef barbacoa because they can be used in a sandwich, as a taco or in an upscale omelet.
"You have no waste, minimal prep, plus consistent flavour every time," he said. "And with the plus-one, your chef can be doing something else besides cooking barbacoa."
Don't Try To Do Too Much
The pandemic forced many businesses to try anything and everything to drive business. As the recovery continues, Evans recommends focusing on basics to reduce labour needs.
"Don't try to do all things for all people. Do simple foods really well," he said.
Green agrees: "That's where a lot of people get in trouble. Instead of trying to compete with the Shawarma place down the street, convince people to come to you because you make the best burger or mac and cheese. I'd rather have one good thing and sell a ton of it than have 15 mediocre things."