Canada's population is rich in cultural diversity and continues to grow.
According to the 2021 Canadian Census, 8.3 million immigrants make up about 23% of Canada's total population, representing the 8th largest immigrant population in the world. This number is expected to grow to as much as 34% by 2041.
Canada's ethnic population includes new Canadian immigrants but also Canadian-born residents who identify with the culture and country of their family roots. There are over 450 ethnicities self-reported by Canadians making up about 30% of the country's demographic.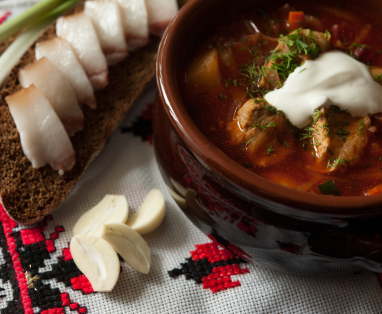 Culture has a tremendous impact on how individuals define who they are.
Many of our older residents who have immigrated to Canada, have done so in their later years, with less time to adapt to a new culture. A proportion of these residents are also used to living with members of their family who share their culture and have facilitated these aspects in the home environment. When moving to a retirement or long-term care facility, it's important to help maintain a similar level of support.
One of the most prominent aspects of culture is linked to food. From what we eat, when we eat, how we eat, and who we eat with. Cultural celebrations and milestones are often centered around meals. Traditions are built around meal preparations and symbolism is often found in the ingredients used.
Cultural representation during mealtime has tremendous effects on an individual's well-being.
If a resident entering long-term care finds that their culture is not supported or respected, or if the environment is radically different than their own, they may experience distress, hunger, or malnourishment when served unfamiliar foods.
For many, food has stronger ties to emotions than an instinctive need to satiate. These emotions include love, a sense of belonging, a connection to our loved ones, memories of our past, a creative spark that derives from recipe creation, and an overall sense of joy.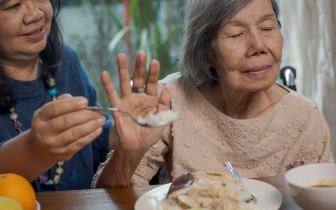 The food we use to nourish our seniors should personify who they are.
In order to help our seniors maintain a healthy relationship to food that ties in with their identity, there are many ways to incorporate cultural eating into everyday meals.
Infusing dishes with global spices and sauces is a great way to add versatility to otherwise simple meals. A dash of turmeric and curry in a simmered stock for rice is a lovely fragrant side to a protein accompaniment.
Offering a variety of cultural dishes in a buffet dining format is a great way to show inclusivity across many ethnic backgrounds and also give residents an opportunity to try new global flavours. A dinner buffer could serve a variety of different soups ranging from Vietnamese pho, an Italian wedding soup, and a Jewish Matzo ball, just to name a few.
Holidays mark one of the most significant times for cultural eating and can be a wonderful opportunity to introduce new flavours to fellow residents of different ethnic backgrounds, helping foster an environment of inclusivity. For example, inviting all residents to a traditional Chinese New Year feast and finishing off the festivities with a performance of the dragon dance.
When it comes to the flavours of a place we call home, it can truly be said that "We are what we eat".