Refresh your summer beverage program with on-trend builds.
Innovation on food menus is happening at a dizzying pace, driven in large part by younger consumers who look for exciting flavours presented in creative, craveable ways. There's a movement around making food less complicated, but flavour-forward, responding to consumer demand—particularly millennials. They want to know how their food is prepared and from where it's sourced. Clean labels, ocean wise, local, hand-crafted, made in-house—all of these are important to today's diners.
That modern mindfulness is now influencing beverage development. Freshness cues, creative flavour combinations, attention to sourcing and differentiation all mark the opportunity in the beverage category.
Summer is a great time to up the offerings, making the most of refreshing flavours, seasonal fruits and vegetables and fresh herbs—all while giving guests the distinct experience they're looking for. Housemade touches elevate a beverage program, conveying values that today's consumers hold in high regard. Here are six beverage categories worth exploring.
1. Lemonades
Everyone knows and loves lemonade, but today, consumers look for the next level in flavour story. The one that stands out sees attention to flavour detail, maybe with a premium marker of fresh-squeezed lemons or a hint of added flavour, like peach, blackberry or mango. Another way to make your lemonade sound enticing is featuring a specific variety of citrus, like a Tangelo or Bergamot lemonade, for instance. Calling out varietals or showcasing seasonal flavour combinations is a great way to make your lemonade a signature part of your beverage menu.
Bring the heat
Rim the glass with chili-powder dusted sugar
Add jalapeño to raspberry- or strawberry-infused lemonade
2. Cold-brew coffees
Coffee lovers everywhere are embracing cold-brew coffee, slow steeped, smooth and refreshing. It's a premium product that demonstrates attention to detail. Diners today care about sourcing, flavour characteristics and craft behind the coffee. Consider adding a cold-brew coffee to your beverage menu, along with an offering fortified with cold brew, like a mocha milkshake.
Fortify your desserts
Serve the Italian affogato with a pour-over of cold-brew coffee
Make a cold-brew mousse by charging the coffee in an iSi container with a bit of condensed milk
3. Handcrafted sodas
This is an easy trend to key into, and offering handcrafted sodas helps relay positive messaging about the care and attention you put into your menu. Black cherry, yuzu, tamarind, blood orange—all of these offer first-to-market opportunities in this space. Borrow from your pastry department, using fruit gels or purées with clean labels—simply add them to sparkling water with a bit of agave nectar or exotic honey, and away you go.
Choose your flavour bases
Syrups
Purées
Drinking vinegars
Juices
4. Fermented drinks
Intestinal health, functional ingredients and attention to the personal "bio dome" has propelled interest in fermented drinks. Leading the charge? Kombucha is a fermented black or green tea that promises positive effects on digestion. It's slightly effervescent, loaded with beneficial bacteria. Kefir, a fermented dairy product, is also carving out a niche in this space, sometimes paired with honey or maple syrup for a sweetened profile. Explaining the health benefits of these fermented drinks can help drive interest, and build a story around mindful menuing.
Flavour add-ins
Blueberry
Sweet cherry
Strawberry-basil
Watermelon
5. Iced teas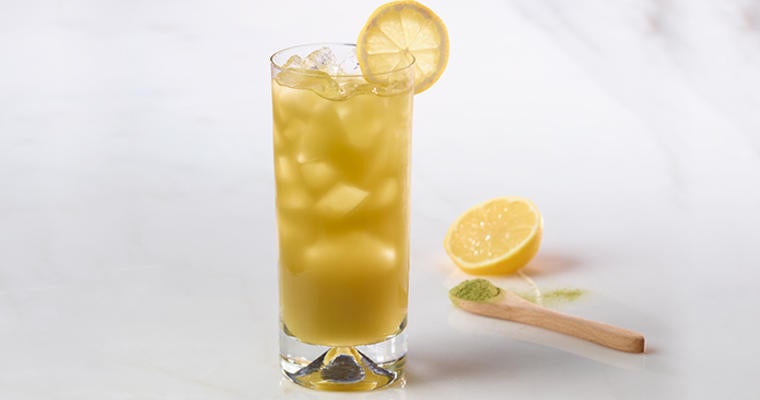 Nothing says summer quite like a frosty iced tea. Today, opportunity for differentiation abounds. Start with interesting tea varietals like Earl Grey, Lapsang souchong or orange pekoe, then add intriguing flavours like hibiscus, kiwi, honeydew, ginger or peach. Consider adding a bit of fizz, too, making a sparkling iced tea with on-trend flavours and garnishes to round out the profile.
How sweet it is
Agave syrup
Local honey
Maple syrup
6. Craft beers
Summertime means getting together with friends and enjoying the precious warmer weather while it lasts. Canadian beer culture is strong, and craft beers offer a great way to feature local brews and connect with the community. Keep it seasonal, keep it local and really dig into the world of craft beers. They come with so much personality—make sure your staff is educated about them and can share their stories with your guests.
Crafting opportunity
Offer flights of beer, upping the social side of the trend
Pair menu items with craft beers
Partner with a local brewer for promotional events