We have been traveling the wonderful roads of Quebec for several weeks. We concluded this adventure by visiting the Capitale-Nationale, a hub of innovation in food and nutrition. With a high concentration of research centers, training institutions, and agri-food industries, the Quebec City region is teeming with entrepreneurs and families who, from generation to generation, make their businesses places to thrive in the fascinating world of food. While we have partnerships with several businesses in the region, it was unthinkable for our team not to visit two very long-standing partners: VériTable Solution Gourmande and Ferme Valupierre.
VériTable Solution Gourmande was born from a collaboration between experienced entrepreneurs from the restaurant and food industry: Chef Arnaud Marchand (Chez Boulay), Gaston Jenniss (Fumoir Ancestral), Frédéric Trempe and manager Christian Veilleux (La Bête Steakhouse). In a period of labour shortage such as we are currently experiencing in the HRI sector, a company such as VériTable is indispensable and a precious help for all restaurateurs. Specializing in sous-vide and hand-crafted frying and breading products, Veritable simplifies restaurant management operations and offers customized recipes to its users.
We started the meeting with a tour of the production plant. Our team is becoming very familiar with the sanitary standards related to COVID during visits! The Véritable Solution Gourmande production plant is quite well laid out, with a section for frying, one for their famous Jerky, another for meat cutting, and a smoking section that is more than impressive given its size and versatility. Space optimization remains the daily challenge; every square foot is important!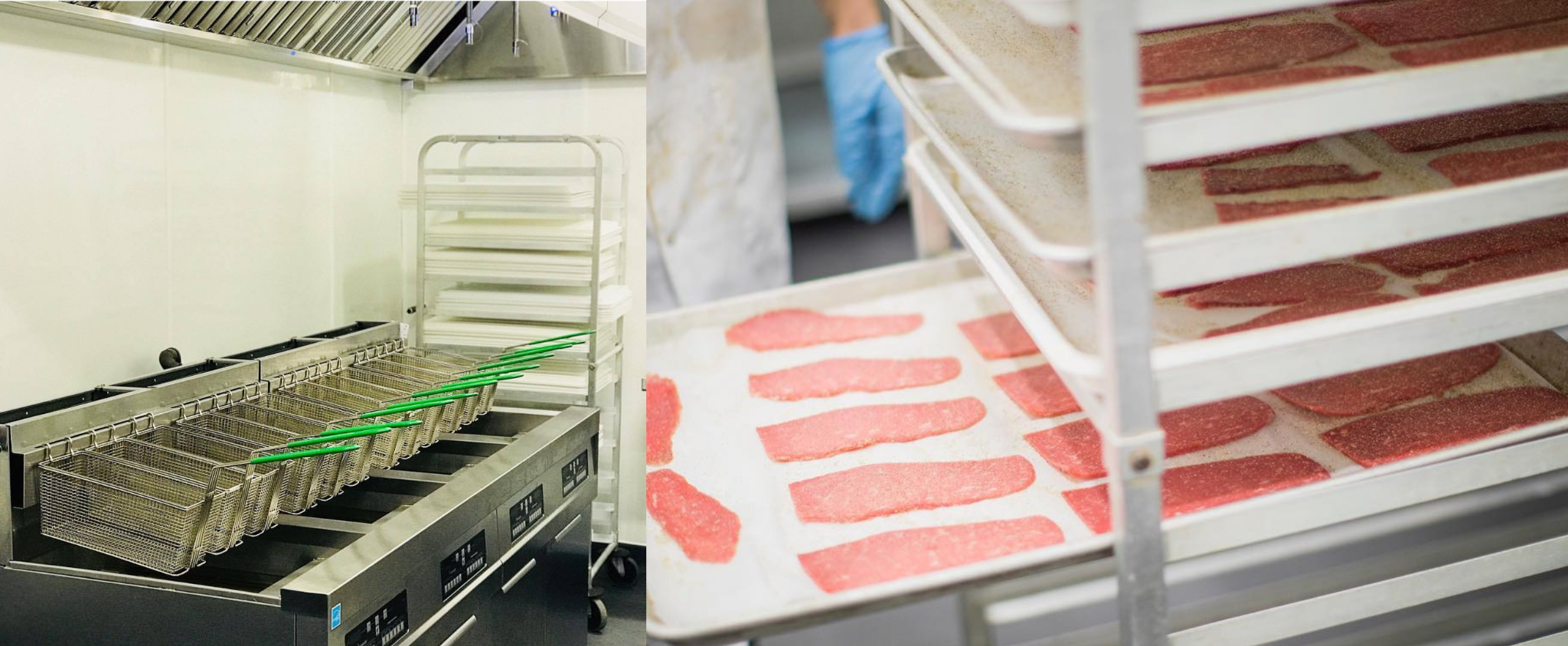 Once the visit was over, we were invited to taste the products in a place where we could forget the cool temperature, at Les Botanistes. A unique concept that allows you to rediscover the products of the earth (and especially local products) in an environment where greenery reigns! When we say that the concept is unique, it's because, at Les Botanistes, the protein becomes an accompaniment to the vegetables and not the other way around as we are used to. In short, for this gustatory evolution, the restaurant is worth the detour.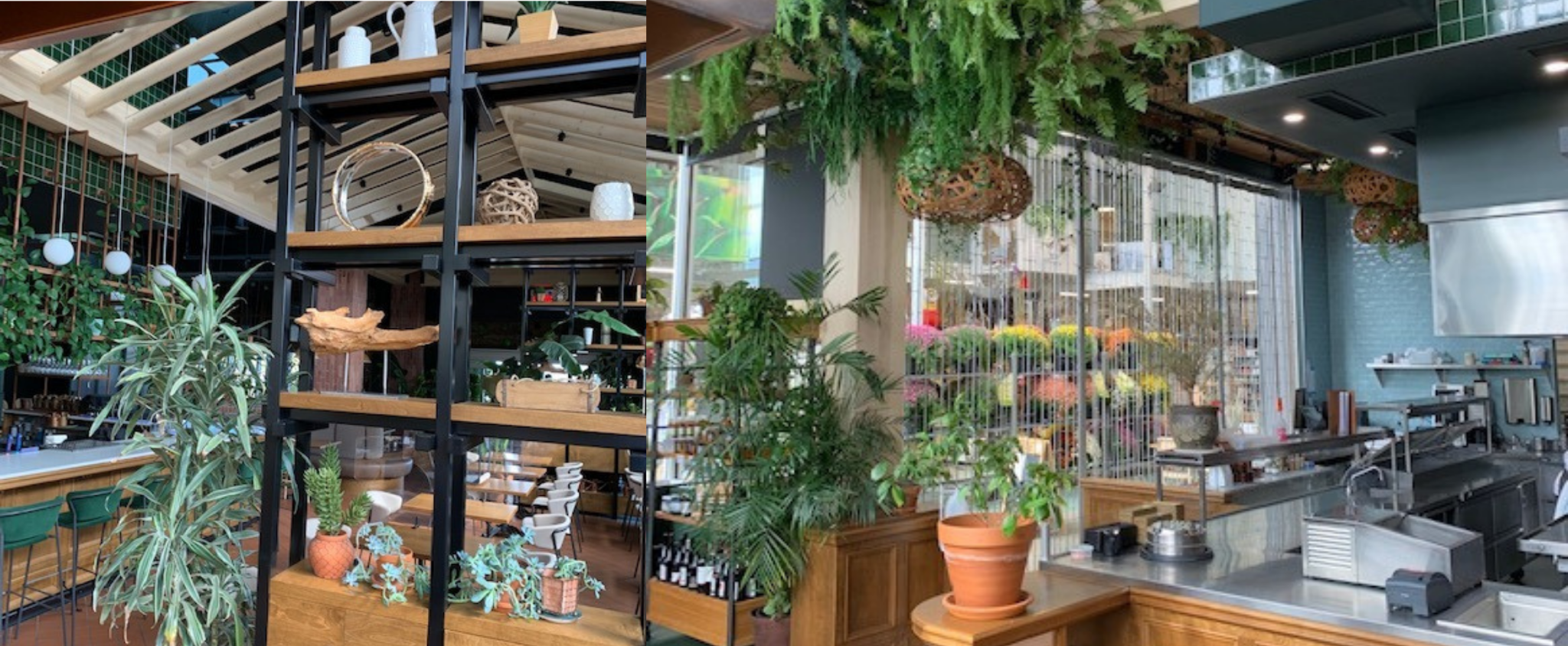 Surrounded by plants, herbs, and greenery, we tasted the different products offered by Véritable Solution Gourmande. We started with a five-cheese fondant, then moved on to pork osso buco, beef cheek, and finally, short ribs.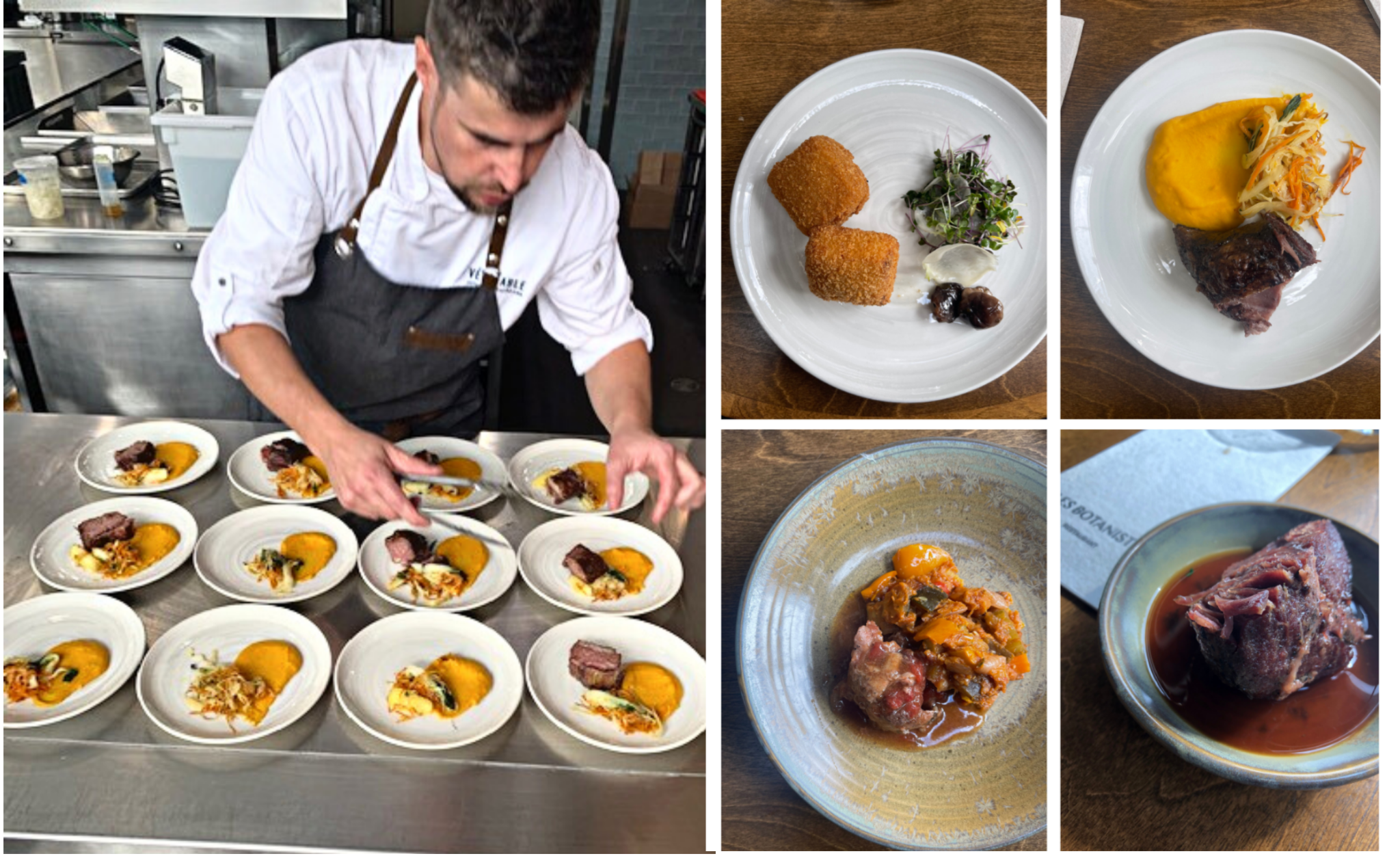 Véritable Solution Gourmande's products are constantly evolving to offer a unique experience… and it saves operators time!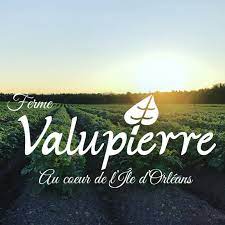 In an effort to meet our Quebec artisans, it seemed difficult to visit the Quebec City area without making a detour to the charming Île d'Orléans. Known as the garden of Quebec City, Île d'Orléans is full of market gardeners, producers, and farmers who take advantage of fertile soil that gives their products a reputation for quality and authenticity. Among these farmers, we find the Vaillancourt family, a producer, and packer of potatoes whose reputation is well established. Ferme Valupierre is a family story! In the early 50's, Adrien and Gérald Vaillancourt bought a piece of land to produce potatoes and establish a butcher shop. In 1989, Adrien's son, Pierre, and his wife Lucie took over the business. After a few years of producing potatoes and strawberries, they decided to specialize solely in potato production. This was the beginning of a great adventure during which their daughter Stéphanie joined the team and, one day, took over the business.
Today, Ferme Valupierre markets about fifteen varieties of white, red, Russet, and yellow-fleshed potatoes, not to mention the Fingerling potatoes: La Gabrielle and La Raphaëlle. These two specialty varieties have been popularized thanks to the many restaurant owners who have discovered other ways to promote this vegetable.
It is a rainy day on the Island of Orleans, but that doesn't stop our team from visiting the potato fields. The landscapes are magnificent and the colors are starting to show. The Vaillancourt family is waiting for us with open arms (and with local apple and blueberry turnovers). We then take the road to their production plant, where an earthy smell emanates. We see large machines that wash, sort, and pack the potatoes. Once harvested in the fall, the potatoes are put in a cellar to be refrigerated quietly so that their skins harden and the sugar level increases, which will ensure an optimal taste.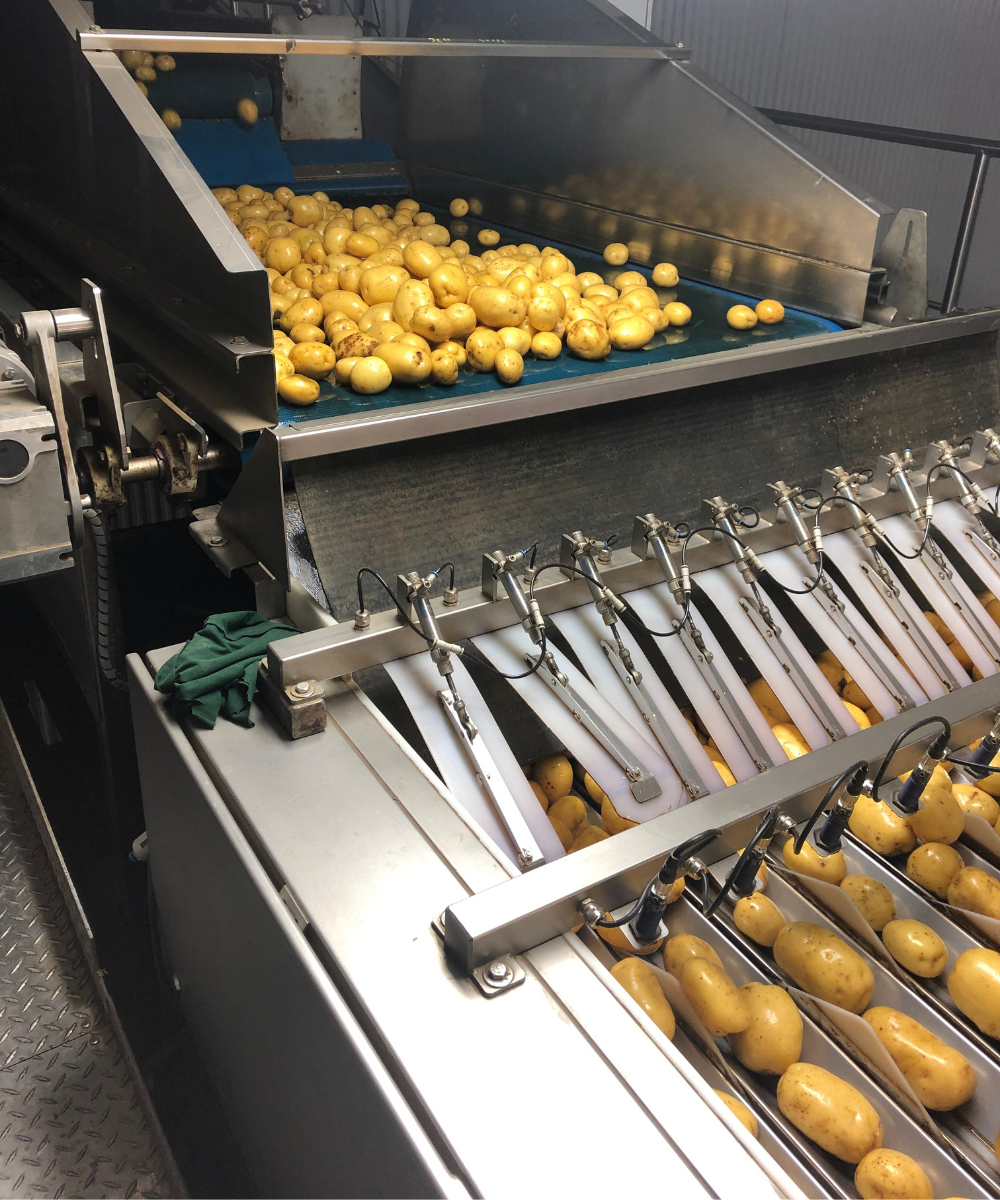 Another impressive fact is that they can currently harvest approximately 800,000 pounds of potatoes per day. In total, the Vaillancourt family farms about 400 acres (100 m²) of land per year. In terms of volume, one acre produces about 100,000 pounds of potatoes.
Afterward, we were invited to walk through the potato fields with the workers, who were actually harvesting red potatoes! We were able to see the big machinery they are using, and we were quite small next to these huge tractors.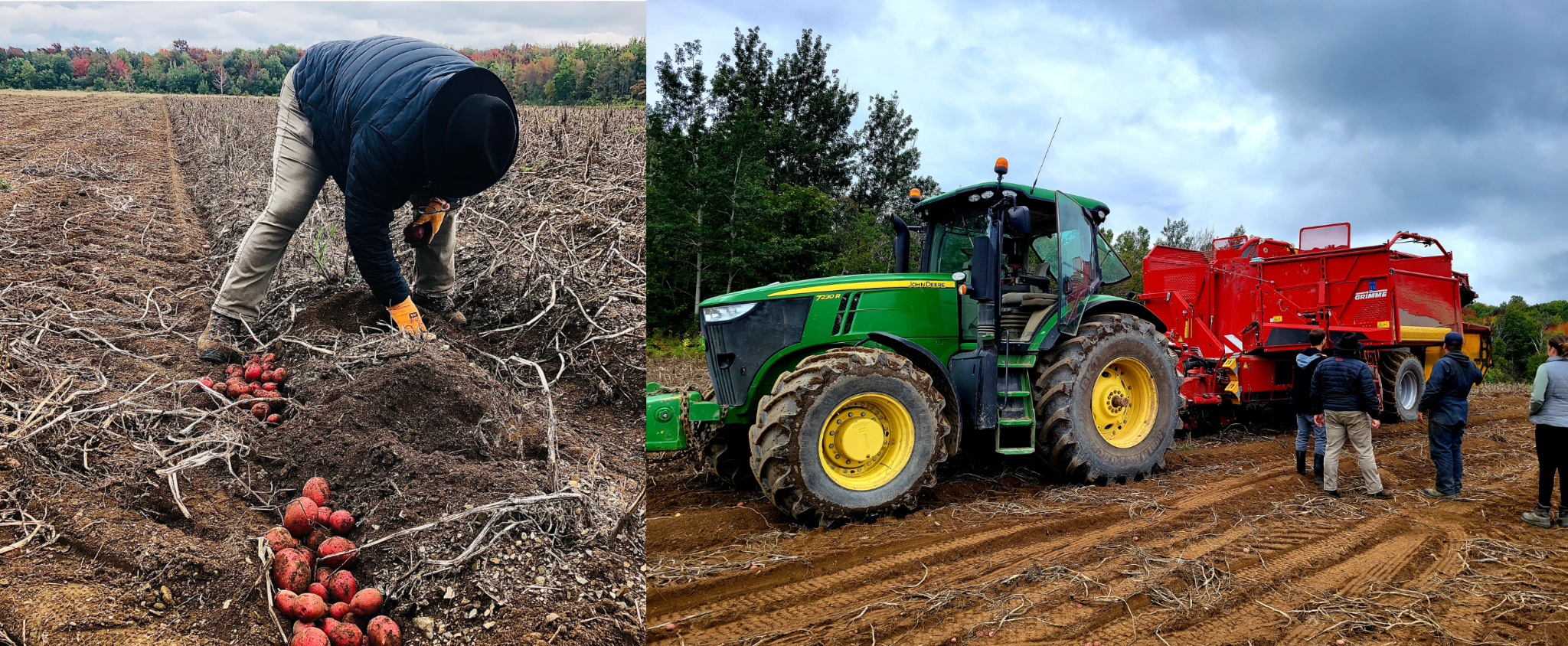 Our customer Louise Taverne & Bar à Vin followed us on this adventure. Using Valupierre's potatoes themselves, Louise Taverne's team was able to better understand the concept from field to plate! This restaurant in the heart of the Old Port of Quebec offers a concept of a gourmet tavern and wine bar that is friendly and affordable. Chef Nikolas Couture offers a simple and comforting menu with lots of local flavors.
So it was in the potato field, accompanied by the Aliments du Québec team and Louise Taverne & Bar à Vin, that we concluded our very first edition of Québec in emulsion. It is with mixed emotions, but also grateful to all the producers we met and, of course, happy to have been able to see all these beautiful people in person and not behind a computer screen, that we say: see you soon!
On our side, at Gordon Food Service, we will continue to promote local products to make them shine on our plates.